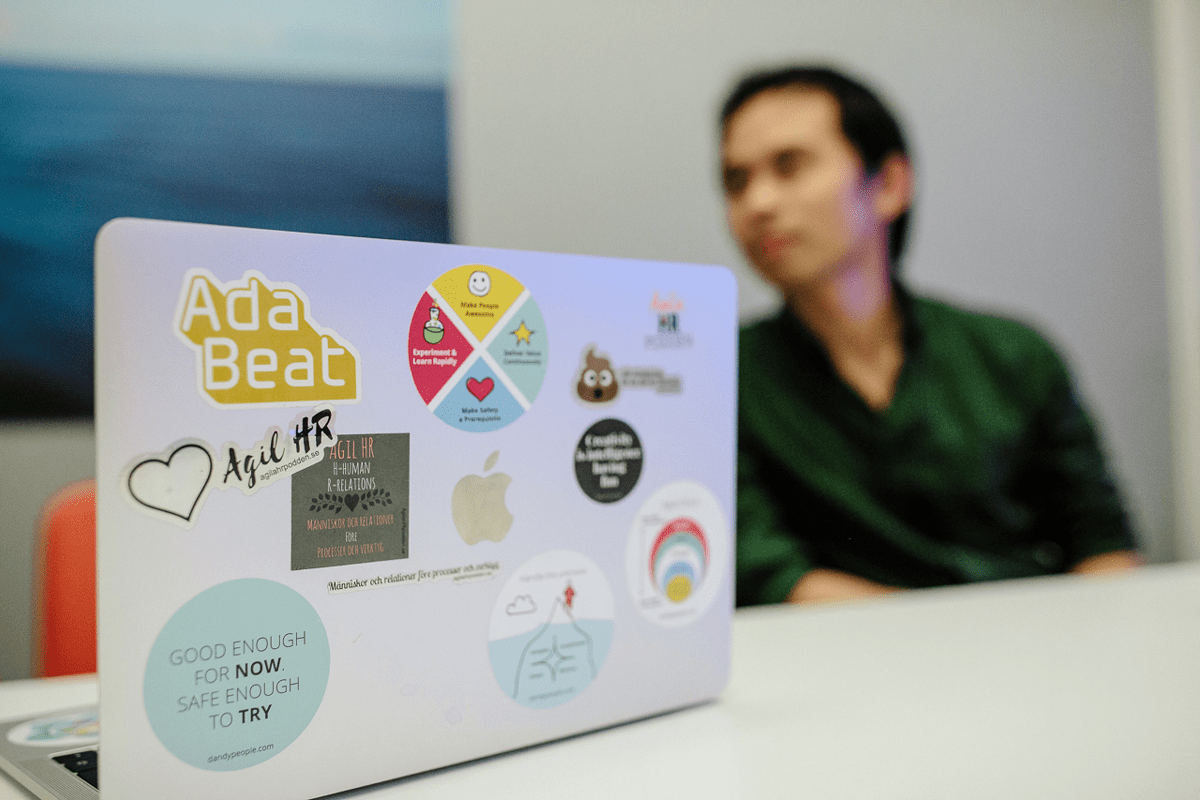 Do awesome things?
We are tech consultants, founded in 2018 with the idea that everyone can form and steer a company.


So, would you like to work in a company without managers? A company where you have the possibility to develop yourself at your own pace and where you have the chance to evolve the company together with others? Would you like to have fun while doing it? Join us!
Average people doing awesome things
"We believe that every person has unique competence. Just like music, every note is simple, but when put together magic is created."
Our guiding principles
Happy with work is more important than making money

At Ada Beat we believe that you should enjoy your assignment and your satisfaction with your tasks are important.

You are not in Ada Beat, you are Ada Beat

At Ada Beat we believe in meritocracy, i.e. the people with the most knowledge take the decisions, not the management. We take ownership and care about each other.

Try things and learn from your mistakes

At Ada Beat we want everyone to dare to make their ideas into reality. We want to create a process to be able to facilitate every new idea. The aim is to encourage everyone to try out ideas in a safe environment.
What we offer
Have fun while paying bills!

We're a fun, friendly group of people with the same mindset. We want to create awesome things!

Explore and grow your ideas

At Ada Beat you get the chance to make a difference by developing your ideas into a business - with the support of your colleagues.

Everyone is a partner

From the beginning you're a partner with shares in the company which means everyone really takes ownership of their work!

We create the company together

We work according to a different operating model with a flat organizational structure, modern leadership and agile ways of working.

Completely transparent and equal salaries

At Ada Beat everyone has the same salary and the opportunity to decide on the distribution of income.
About Ada Beat
Ada Beat is a tech company that provides senior consultants within software development and leadership for software development in roles such as developers, testers, project managers, product owners, team leaders and scrum masters.
We offer our consultancy service in two ways, we can extend your team with our senior consultants or we can deliver a complete team from our offices in Stockholm, Sweden, or Ho Chi Min City, Vietnam.
Already working at Ada Beat?
Let's recruit together and find your next colleague.